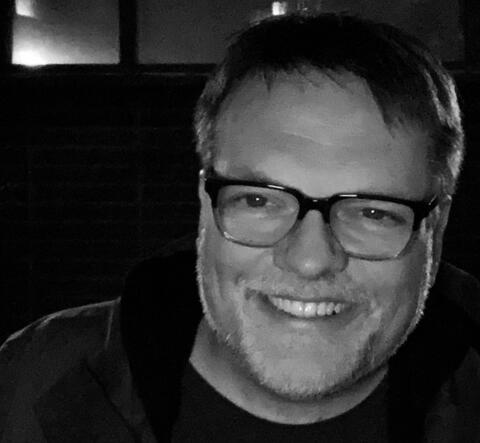 mike@mikewimsatt.com
917-445-7451
Hello!
I'm a technology and strategy guy living in Queens, NY. I do consulting work for small and mid-sized companies.

I'm interested in no-code products, remote work, and thoughtful collaboration & creativity tools that allow more people and teams to do their best work.

I'm a proud dog dad, sometimes runner, urban lifestyle enthusiast, and aspiring maker.

I've held leadership roles in IT, software development, strategy, operations, and technical product management in food manufacturing and B2B technology firms. I have an MBA from NYU Stern and a BS in electrical engineering from Penn State.
Working With Me
I am an independent consultant who coaches business leaders leverage technology for better human outcomes.
If you want to leverage technology for better outcomes for your team, your customers, or your community, let's chat!

Usually my clients are technology enthusiasts, just like me, who want to make sure they're getting the most out of their investments of time, attention and money. They want a financial return but don't want to compromise on human outcomes.

Typical client results
You will make technology decisions (what tool, Build vs Buy, investment priorities) with more confidenceYou will experiment more, ship more, and spend less time and energy on decision-makingYou will find new ways to deliver one-of-a-kind experiences to your employees, customers and community
How It Works
We usually begin with a 30-minute call where we talk about your organization, the people you serve, and the technology you have in place, including any challenges you'd like me to help you address. I'll follow up after the call with a proposal if I think it's a good fit or some hints on where to look next if it's not.

Sample Past Engagements
Scoped and led development of a client portal MVP integrated with Salesforce for a non-profitBuilt a Community of Practice around internal collaboration tools to formalize user needs analysis and streamline application portfolio at a mid-sized medical device manufacturerScoped out opportunity for a chatbot to reduce incoming request load for a non-profit organization, selected a platform and led build of v1.0
1-hour Coaching Call - $295
If you have something you'd like some quick feedback on (a roadmap, a software tool), you can book me for a 1-hour call where we will go into your requirement together. I will prepare by reviewing materials beforehand (roadmap documents, an app or website, a few pages of your thinking), engage with you real-time for an hour, and follow up with a summary of our discussion and any recommendations. 100% refundable if you're not satisfied - no questions asked.

Monthly Coaching
I'm available as your technology advisor for a flat monthly fee. I will respond to unlimited emails and join occasional videoconferences. This is usually something I offer after a consulting project, but please contact me if you'd like to hear more.

__

Please get in touch: mike@mikewimsatt.com | Book a 30-minute call